Doctors treating patient in emergency room.
Infectious Diseases Clinical Pharmacy Fellowship at Prisma Health Richland – University of South Carolina
Mailing Address
Prisma Health Richland Hospital
5 Richland Medical Park Dr.
Columbia, SC 29203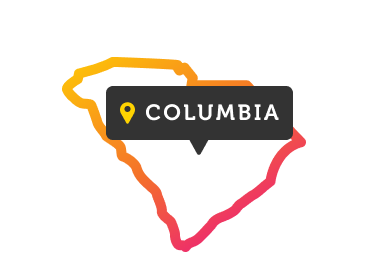 Training infectious diseases specialists
The 12-month Infectious Diseases Clinical Pharmacy Fellowship follows the successful completion of the infectious diseases residency (PGY2). The fellowship program, which offers training in clinical infectious diseases, clinical and translational research and academia, prepares you for many career opportunities. These opportunities include a non-tenure or tenure-track faculty position, clinical specialist position or medical science liaison role.
The fellowship mixes academia and research with direct patient care activities. Program faculty who are noted regional and national experts in clinical infectious diseases share their research and academic expertise. Fellows work with other pharmacy and medical trainees, including residents and pharmacy students in a unique blend of patient care activities, clinical and translational research and didactic and experiential student instruction.
Most patient care activities occur at Prisma Health Richland Hospital, the university-affiliated tertiary care and academic medical center for the Prisma Health Medical Group. Primary and elective rotations include key areas of inpatient and outpatient infectious diseases including microbiology, HIV clinic, ID consults and antimicrobial stewardship.
Fellows are designated with an academic affiliate instructor appointment at the University of South Carolina College of Pharmacy and work closely with the Infectious Diseases Fellowship Program of Prisma Health/University of South Carolina School of Medicine. You will be eligible to enroll in a dual-degree program through the Arnold School of Public Health. The School of Public Health offers masters programs in public health with emphasis on epidemiology and biostatistics. You will be awarded a certificate of completion after finishing the infectious diseases clinical fellowship requirements and objectives.
Graduating fellows will be prepared for a variety of future opportunities within the specialty of infectious diseases, from academia to independent research and more.
Video: Pharmacy Residencies and Fellowship at Richland Hospital
Prisma Health Richland Hospital
Prisma Health Richland Hospital is an innovative and progressive facility affiliated with the University of South Carolina College of Pharmacy and the University of South Carolina School of Medicine. The hospital is a 641-bed tertiary referral center with a Level I Trauma Center, freestanding heart and children's hospitals, a pediatric intensive care unit and a Level III neonatal intensive care unit.
Our adult critical care patient units include:
Medical intensive care
Surgical/trauma intensive care
Cardiovascular surgery intensive care
Coronary intensive care
Neurosurgical intensive care
Medical/surgical step-down
Specialties include:
Emergency services
Gastroenterology
Infectious disease
Nephrology
Neurology
Nutrition
Oncology
Orthopedics
Pulmonology
Richland Hospital is part of the Prisma Health network, the largest nonprofit health organization in South Carolina, serving more than 1.2 million patients annually.
Program purpose
The overall goal of this Infectious Diseases Clinical Fellowship program is to offer high quality post-graduate training that will prepare a pharmacist for a position as an infectious diseases clinical specialist, educator, and researcher. Trainees will be well-suited for positions in clinical practice, academia, and/or industry. This program provides comprehensive training in both general infectious diseases and HIV.
Goals
Participate in infectious diseases patient management teams including an antimicrobial stewardship and support team, infectious diseases consult service and HIV management team.
Demonstrate an in-depth understanding of antimicrobial mechanism of actions, adverse events, spectrum of activity and resistance mechanisms.
Apply pharmacokinetic and pharmacodynamic antimicrobial principles to determine treatment decisions.
Design evidence-based treatment recommendations for patients with complex infectious diseases.
Communicate evidence-based antimicrobial treatment and monitoring recommendations to an interdisciplinary team.
Counsel patients on antimicrobial therapies in an inpatient setting, outpatient clinic and at the point of discharge.
Facilitate transitions of care to ensure appropriate antimicrobial management is maintained in outpatient setting.
Acknowledge differences in antimicrobial principles among special patient populations including, but not limited to, pediatrics, geriatrics, obesity, and renal or hepatic failure.
Demonstrate the ability to effectively communicate with various audiences including, but not limited to pharmacy personnel (pharmacists and technicians), physicians, nurses, administration, and students.
Design and complete a longitudinal research project focused on antimicrobial therapeutics, epidemiology, or public health.
Interpret common microbiology practices and apply them to make patient-specific treatment decisions.
Complete a microbiology quality initiative to demonstrate outcomes of an antimicrobial stewardship and support team.
Participate in local, regional, and national pharmacy and/or infectious diseases organizations.
Execute a full grant proposal for extra or intramural funding.
Submit a comprehensive review article to a peer-reviewed pharmacy or medical journal.
Contact us
For additional information about our program or the application process, please contact:
Brandon Bookstaver, PharmD, BCIDP, FCCP, FIDSA
Director of Residency and Fellowship Training
Associate Professor
Infectious Diseases Residency Program Director
Infectious Diseases Clinical Pharmacy Fellowship Director
USC College of Pharmacy
715 Sumter St.
Columbia, SC 29208
Phone: 803-434-2925
Email: bookstaver@cop.sc.edu