PGY1 Pharmacy Residency (Acute Care) at Prisma Health Richland – University of South Carolina
Mailing Address
Prisma Health Richland Hospital
5 Richland Medical Park Dr.
Columbia, SC 29203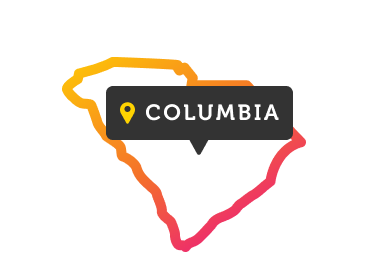 Prisma Health Richland-University of South Carolina
Training skilled practitioners
Our ASHP-accredited PGY1 Pharmacy Residency (Acute Care - 37200) at Prisma Health Richland Hospital is designed to transition a pharmacy student to a general practitioner. PGY1 residency graduates exit our program equipped to be fully integrated members of the interdisciplinary healthcare team, able to make medication recommendations in a variety of clinical settings.
Video: PGY1 Pharmacy Residencies at Richland Hospital
Training focuses on developing the resident with the capabilities to understand a wide range of diseases and disorders that occur in many patient types. The residency is accredited by the American Society of Health-System Pharmacists (ASHP).
Graduates of our PGY1 residency gain experience in short-term research projects, precepting, quality improvement activities and enhancing the education of other health professionals and those in training to be health professionals. They also acquire the experience necessary to exercise leadership and management skills for pharmacy practice in a health system.
Our hospital
Prisma Health Richland Hospital is an innovative and progressive facility affiliated with the University of South Carolina College of Pharmacy and the University of South Carolina School of Medicine. The hospital is a 641-bed tertiary referral center with a Level I Trauma Center, freestanding heart and children's hospitals, a pediatric intensive care unit and a Level III neonatal intensive care unit.
Our adult critical care patient units include medical intensive care, surgical/trauma intensive care, cardiovascular surgery intensive care, coronary intensive care, neurosurgical intensive care, and medical/surgical step-down. Specialties include emergency services, gastroenterology, infectious diseases, nephrology, neurology, nutrition, oncology, orthopedics, and pulmonology. It is part of Prisma Health, the largest not-for-profit health organization in South Carolina, serving more than 1.2 million patients annually.
---
PGY1 Program Purpose: PGY1 pharmacy residency programs build on Doctor of Pharmacy (PharmD) education and outcomes to contribute to the development of clinical pharmacists responsible for medication-related care of patients with a wide range of conditions, eligible for board certification and eligible for postgraduate year two (PGY2) pharmacy residency training.
---
Goals
Manage and improve the medication-use process.
Exercise leadership and practice management skills.
Provide evidence-based, patient-centered medication therapy management with interdisciplinary teams.
Demonstrate project management skills.
Provide medication and practice-related education and training.
Utilize medical informatics.
Conduct pharmacy practice research.
Provide drug information to health care professionals and the public.
Contact us
For additional information about our program or the application process, please contact:
Joseph Kohn, PharmD, BCPS
PGY1 Acute Care Residency Director
Antibiotic Stewardship and Support Team, Coordinator
Department of Pharmaceutical Services
Prisma Health-Midlands
Columbia, South Carolina
803-434-3743
Joseph.kohn@prismahealth.org