PGY1/PGY2 Health System Pharmacy Administration and Leadership Residency at Prisma Health Richland – University of South Carolina
Mailing Address
Prisma Health Richland Hospital
5 Richland Medical Park Dr.
Columbia, SC 29203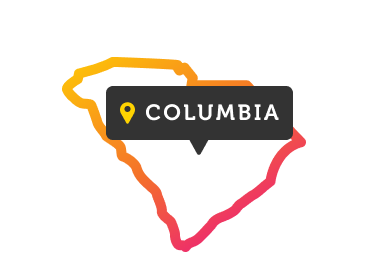 Prisma Health Richland-University of South Carolina
Training pharmacy practice leaders
The PGY1/PGY2 Health System Pharmacy Administration and Leadership Residency at Prisma Health Richland Hospital is designed to develop residents into effective leaders of pharmacy practice. Training focuses on developing well-rounded clinicians capable of leading the delivery of pharmacy services within a diverse and complex integrated health-system. Emphasis is placed on leading and managing safe and effective medication-use systems, quality improvement, management of human and financial resources, use of technology, and advanced leadership.
Video: PGY1 Pharmacy Residencies at Richland Hospital
Our program lays the foundation for continued development in management and leadership skills. Upon graduation, residents are prepared for clinical, operational, or executive leadership positions in a variety of healthcare settings.
Our hospital
Prisma Health Richland Hospital is an innovative and progressive facility affiliated with the University of South Carolina College of Pharmacy and the University of South Carolina School of Medicine. The hospital is a 641-bed tertiary referral center with a Level I Trauma Center, freestanding heart and children's hospitals, a pediatric intensive care unit and a Level III neonatal intensive care unit.
Our adult critical care patient units include medical intensive care, surgical/trauma intensive care, cardiovascular surgery intensive care, coronary intensive care, neurosurgical intensive care, and medical/surgical step-down. Specialties include emergency services, gastroenterology, infectious diseases, nephrology, neurology, nutrition, oncology, orthopedics, and pulmonology. It is part of Prisma Health, the largest not-for-profit health organization in South Carolina, serving more than 1.2 million patients annually.
---
PGY1/PGY2 program purpose: The purpose of the PGY1/PGY2 Health System Pharmacy Administration and Leadership Residency at Prisma Health Richland Hospital is to build upon the Doctor of Pharmacy (PharmD) education and contribute to the development of well-rounded clinicians responsible for medication-related care of patients with a wide range of health conditions. The second year of the program expands upon the Doctor of Pharmacy (PharmD) education and PGY1 experiences to facilitate the development of effective pharmacy practice leaders. The second year provides residents with opportunities to function independently by conceptualizing and integrating accumulated experience and knowledge and incorporating both into the provision of patient care and pharmacy practice leadership. Residents who successfully complete this residency are prepared for a clinical or operational management/supervisory role.
---
Goals
Provide evidence-based, patient-centered medication therapy management with interdisciplinary teams.
Conduct pharmacy practice research.
Design, implement, manage, and lead a safe and effective medication-use system.
Apply contemporary quality methodology to the management of pharmacy services.
Lead and manage the health system pharmacy's human resources.
Manage the pharmacy financial performance within the context of the broader health system.
Leverage technology and automation systems to optimize the medication-use system.
Demonstrate personal leadership qualities and business acumen essential to operate effectively within a health system and advance the profession and practice of pharmacy.
Contact us
Derek Rhodes, PharmD, BCPS
Pharmacy Informatics
Prisma Health Department of Pharmacy
1519 Marion St.
Columbia, SC 29221
Phone: 803-434-1314
Fax: 803-296-5569
Derek.Rhodes@PrismaHealth.org
Celeste Caulder, PharmD
Clinical Associate Professor
HSPAL Residency Program Coordinator
USC College of Pharmacy
715 Sumter St.
Columbia, SC 29208
Phone: 803-777-4370
Email: caulderc@cop.sc.edu