PGY2 Internal Medicine Pharmacy Residency Prisma Health Richland – University of South Carolina
Mailing Address
Prisma Health Richland Hospital
5 Richland Medical Park Dr.
Columbia, SC 29203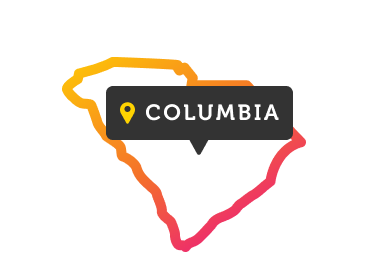 Prisma Health Richland-University of South Carolina
Training internal medicine specialists
Our PGY2 Internal Medicine Pharmacy Residency is designed to produce a well-rounded pharmacy practitioner who is equipped to meet the needs of patients with a variety of complex medical diseases. This practitioner will be capable of integrating with an interdisciplinary internal medicine care team.
Video: PGY2 Pharmacy Residencies at Richland Hospital
Graduates of the internal medicine residency will be able to make complex evidence-based medication recommendations and support their future institution through committee involvement as a subject matter expert in internal medicine. They will have gained experience in a variety of disease states with a strong focus on anticoagulation, diabetes and insulin management, antibiotic stewardship, respiratory diseases and transitions of care. Graduates will be experienced in short-term research in one or more care environments and will excel in their ability to teach other health professionals and trainees.
Our hospital
Prisma Health Richland Hospital is an innovative and progressive facility affiliated with the University of South Carolina College of Pharmacy and the University of South Carolina School of Medicine. Our hospital is a 641-bed tertiary referral center with a Level I Trauma Center, freestanding heart and children's hospitals and is accredited as an Advanced Certification Comprehensive Stroke Center.
Our adult medicine team primarily cares for patients on the following service lines: internal medicine, family medicine, hospitalist, neurology, orthopedics, geriatrics, nephrology, cardiology, oncology and general surgery. Our team works closely with colleagues on the critical care and ambulatory care pharmacy teams as patients transition between levels of care. The internal medicine resident will provide pharmacy services in a variety of physician practice models including academic rounding teams, hospitalist-led rounds and non-rounding services.
Goals
Demonstrate leadership and practice management skills in internal medicine.
Optimize the outcomes of patients with complex medical disease states by providing evidence-based medication therapy as an integral part of an interdisciplinary team.
Demonstrate excellence in the provision of training, including preceptorship, or educational activities for health care professionals and trainees.
Demonstrate the skills necessary to conduct a pharmacy research project.
Perform quality improvement activities aimed at enhancing the safety and effectiveness of the medication-use process.
---
American Society of Health-System Pharmacists (ASHP) PGY2 program purpose: PGY2 pharmacy residency programs build on Doctor of Pharmacy (PharmD) education and PGY1 pharmacy residency programs to contribute to the development of clinical pharmacists in specialized areas of practice. PGY2 residencies provide residents with opportunities to function independently as practitioners by conceptualizing and integrating accumulated experience and knowledge and incorporating both into the provision of patient care or other advanced practice settings. Residents who successfully complete an accredited PGY2 pharmacy residency are prepared for advanced patient care, academic or other specialized positions, along with board certification, if available.
---
Contact us
For additional information about our program or the application process, please contact:
Hannah Young, PharmD, BCPS
Internal Medicine Clinical Pharmacist Specialist
Director, PGY2 Internal Medicine Pharmacy Residency
Department of Pharmacy
Prisma Health Richland Hospital
5 Richland Medical Park Dr.
Columbia, SC 29203
Phone: 803-434-1277
Fax: 803-434-2526
Hannah.Young@PrismaHealth.org