Pharmacy resident and faculty review needle dosage.
PGY2 Pediatric Pharmacy Residency at Prisma Health Richland – University of South Carolina
Mailing Address
Prisma Health Children's Hospital
7 Richland Medical Park Dr.
Columbia, SC 29203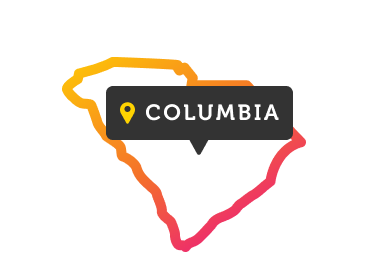 Prisma Health Children's Hospital–Midlands / University of South Carolina
Training pediatric pharmacy specialists
Prisma Health Children's Hospital–Midlands is the first freestanding children's hospital in South Carolina, with more than 30 pediatric subspecialties. We care for more than 150,000 visits each year and house 174 beds across a wide range of clinical areas, including 70 general pediatric medicine beds, 18 pediatric intensive care beds and 86 neonatal intensive care beds.
Video: PGY2 Pharmacy Residencies at Richland Hospital
Our Postgraduate Year Two (PGY2) Pediatric Specialty Pharmacy Residency Program has a long and distinguished history, stemming from our original program accredited by the American Society of Health-System Pharmacists in 1972. Our pediatric pharmacists round daily with the pediatric critical care/pediatric trauma team, five neonatal critical care teams, the hematology/oncology team, the antimicrobial stewardship/infectious diseases team, three large general pediatric inpatient medicine teams and the pediatric emergency department.
While providing clinical pharmacy services to all areas in Children's Hospital, we also provide services in outpatient settings as well, including the Children's Hospital Outpatient Clinic, the Special Care Center, the Pediatric Hematology/Oncology Clinic, the Children's Day Hospital/Pediatric Sedation Suite and the Pediatric Infectious Diseases Clinic.
We partner with the University of South Carolina College of Pharmacy and the University of South Carolina School of Medicine Department of Pediatrics.