Minimally Invasive Gynecologic Surgery–Upstate
Mailing Address
890 West Faris Road
Suite 470
Greenville, 29605 SC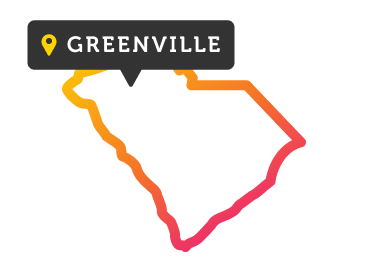 Program overview
The Prisma Health Fellowship in Minimally Invasive Gynecologic Surgery began and was accredited by the AAGL FMIGS board in 2021. We are fully accredited by AAGL for one fellow every other year for our two-year fellowship.
The fellowship is designed to give our fellows broad exposure to the medical and surgical management of complex gynecologic conditions. The bulk of the surgical experience will be with the core MIGS faculty and general gynecology attendings with expertise in advanced endoscopic surgery. As the only surgical fellowship in the department, opportunities also exist to work with faculty from urogynecology, gynecologic oncology, infertility and pediatric gynecology.
About Prisma Health and Greenville
Prisma Health is the largest nonprofit health organization in South Carolina and was formed by the merging of Palmetto Health and the Greenville Health System in November 2017.
Prisma Health functions as both a safety net hospital and tertiary referral center, providing our residents and fellows with broad training opportunities to serve a diverse patient population. Our research opportunities are unique in that we collaborate with Prisma Health and three major universities (University of South Carolina, Clemson University, and Furman University) to form the Health Sciences Center. We are working to pave the way for breakthroughs in healthcare delivery, access, and affordability, while always maintaining a steadfast focus on the needs of our patients.
In 2012, our hospital system opened its doors to one of the newest medical schools in the United States, the University of South Carolina School of Medicine Greenville. This innovative four-year allopathic medical school now provides even more opportunities for our residents and fellows to be immersed in a strong, supportive academic and clinical teaching environment.
Greenville is a wonderful place to both live and work, garnering accolades from many national and international business and media outlets. With plenty to offer in the areas of accessible outdoor recreation, the arts, fine dining, community engagement and a vibrant downtown, guests and newcomers to Greenville are never disappointed.